One of our top favorite places to stay is Carl's Rip Van Winkle Motor Lodge outside of Hudson, NY. This place is THE BEST! We came across it a couple of years ago when looking for a place to stay near Hudson. This was far more affordable than the places in Hudson, and only about a 10 minute drive! Plus it has the cabin vibes that The Harrises love so much. We've stayed here a few times, in different cabins, and every time Alan and I would talk about how we needed to plan a friend weekend one summer. That weekend finally happened! We had a group of about 15 friends come up and all rent different cabins. There is a swimming pool to relax in, you can grill up some burgers in front of your cabin, and a big field in the back with play structures for the kids to climb on. The weekend was as epic as we had hoped! The beauty of this place is that there are plenty of cabins, so the more the merrier, as opposed to trying to fit stragglers on couches at an airbnb. Everyone has their own space to retreat to, but can just as easily head to the shuffleboard zone together for a tournament. This place has been in the Carl family for years and there is clearly much care taken with the cabins and the grounds. We'll be coming back here year after year! (I threw in a photo of Sally from last fall when she was 6 months old just because it's so damn cute).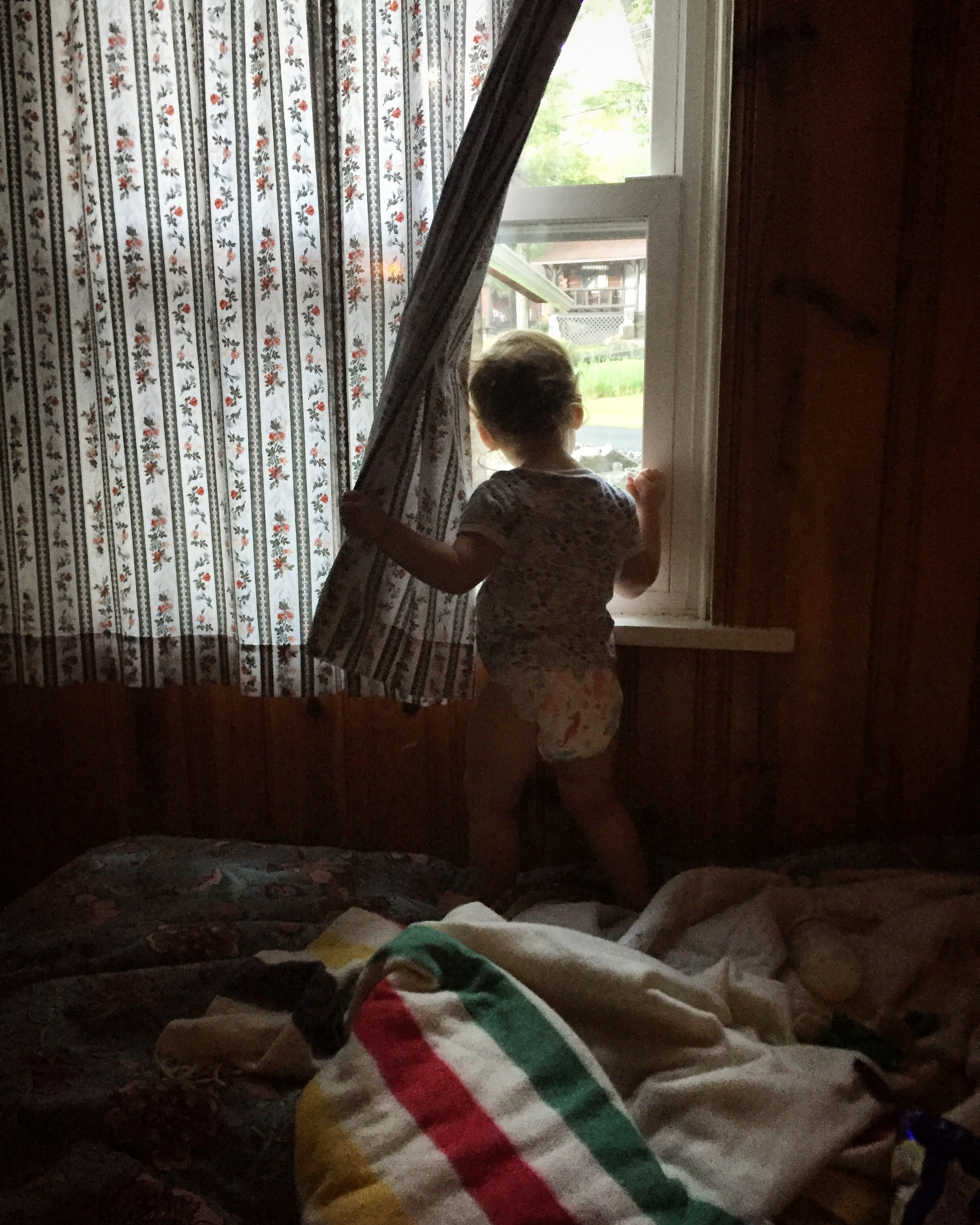 Even without Carl's Rip Van Winks, Hudson, NY is an adorable town to visit. Upstate New York can be in places a bit... uh... conservative. Hudson is refreshingly progressive with a thriving gay community. It's filled with midcentury furniture stores, cafes, homeware/gift shops, etc. Alan is a huge Paul McCobb fan who was a midcentury furniture designer. One of his favorite spots to browse is Neven and Neven Moderne. Emphasis on browse. It's pricey but their collection of perfectly refinished midcentury furniture is second-to-none!
Oh, and one more reason we love Hudson. It was the first time Sally got a ride on Daddy's shoulders... (a year before this trip).